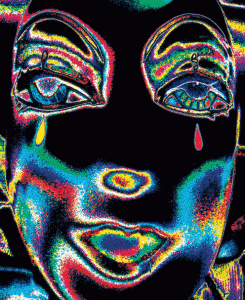 As usual, I've been working a lot with Dumb Eyes and last week I had a great opportunity to use my Kinect know-how and other programming skills to bring some extra awesome to an already amazing event.
'Penetration' is an event that is thrown once a month on Capital Hill in Seattle as a after-party of sorts for the Capital Hill art-walk every second Thursday.  It consists of good company, drinks, a live DJ, video installations and dance. You can read more about Penetration over at Dumb Eyes.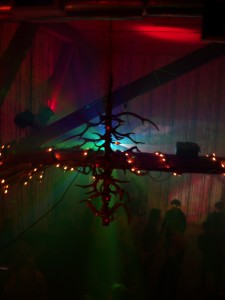 For December's second Thursday, Penetration was held at The Woods and I was given the chance to share the honor of live VJ with my friend and collaborator Nick Bartoletti with me on my laptop spewing out audio-reactive and Kinect-based video feed, and Nick on his massive array of analog video mixers, cameras and patches.
During the event I hazily took some footage of my workings in an effort to save them for posterity. So here is my first published Kinect video!
I can't wait to take this Kinect stuff even farther. I'm barely scratching the surface with this stuff here. What I have so far is largely in owance to the MS XNA framework and the MS Kinect library.
Madd props to Christian, Nick, Michael, and Corey for letting me be involved!!!